GT 8 x 5 x 4 front enclosed SA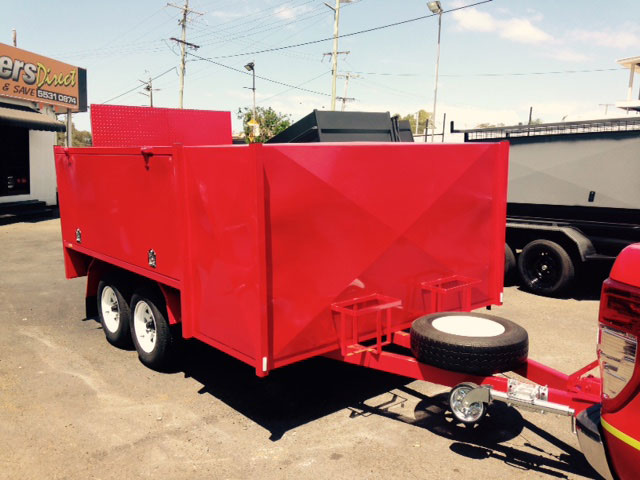 8x5x4 Mower Trailer, Ramp, Side Boxes
8x5 Hydraulic Tipper Garden Trailer
8x5 Hydraulic Tipper Mower Trailer
Mower Trailer Ramp
7x5x4 Single Axle Garden Trailer plus enclosed Mower Box
8x5 Box plus full ramp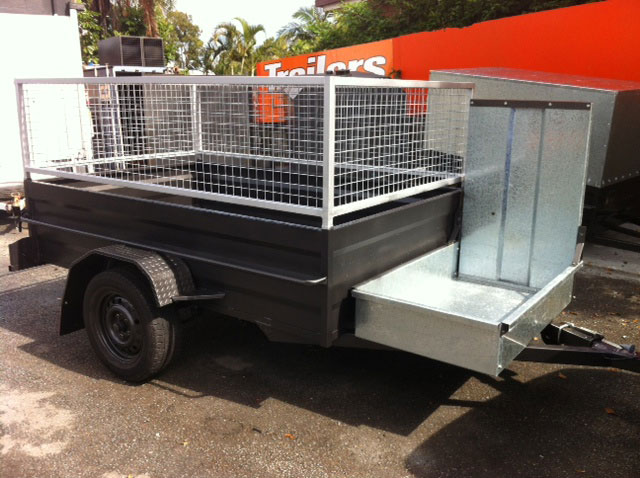 Box caged plus mower tray
GT 8x5 HT RO - 10
8x5x4 WT GT-2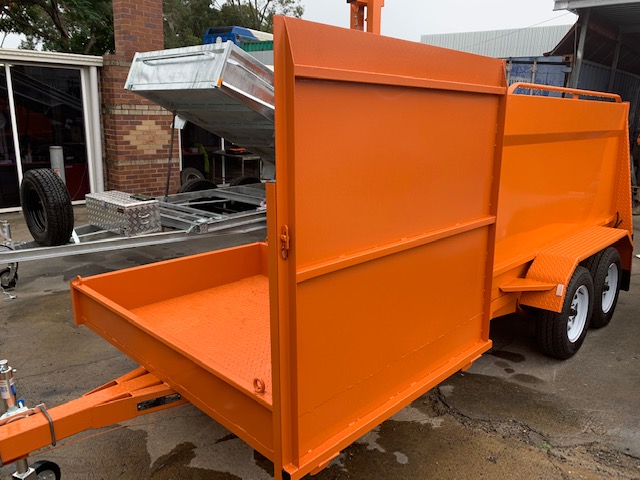 8x5x4 WT GT-2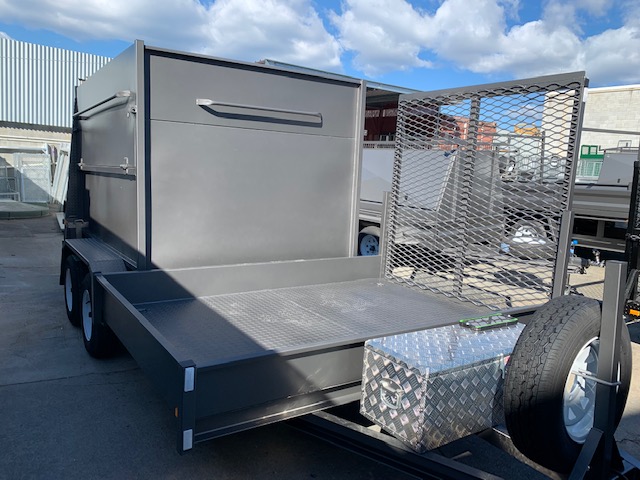 8x6x5 GT-2
Framed mower tray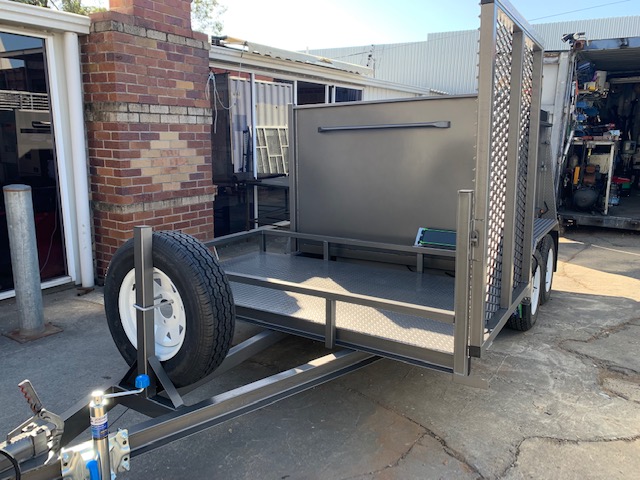 Ride On Tray
Garden Tool Box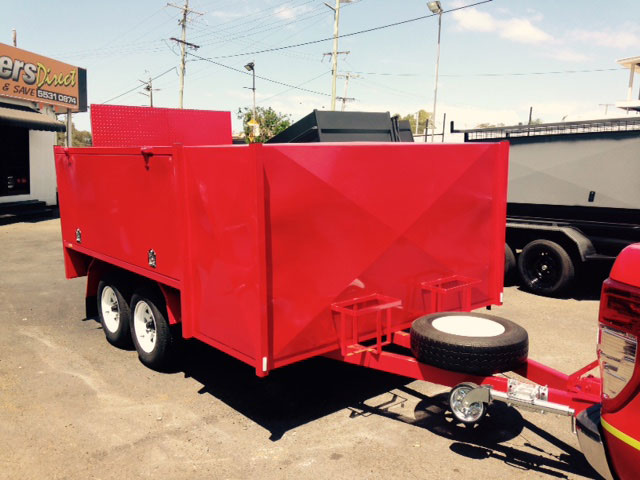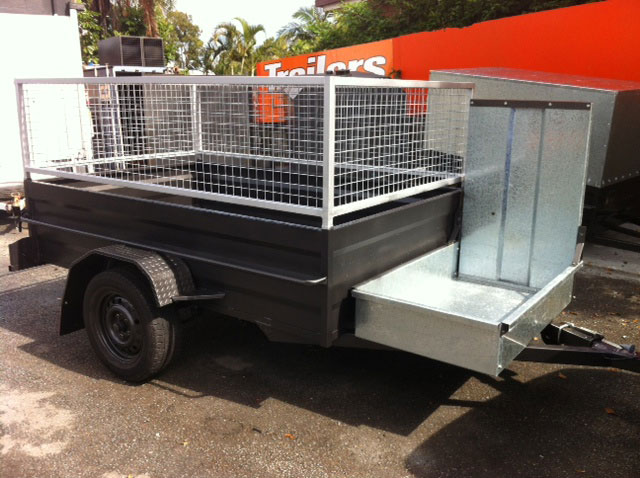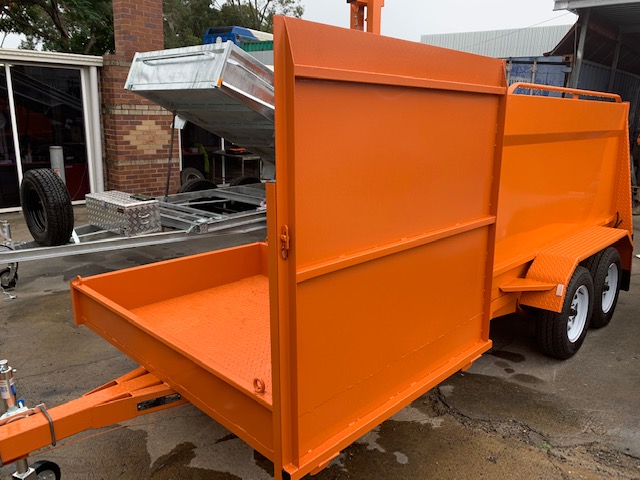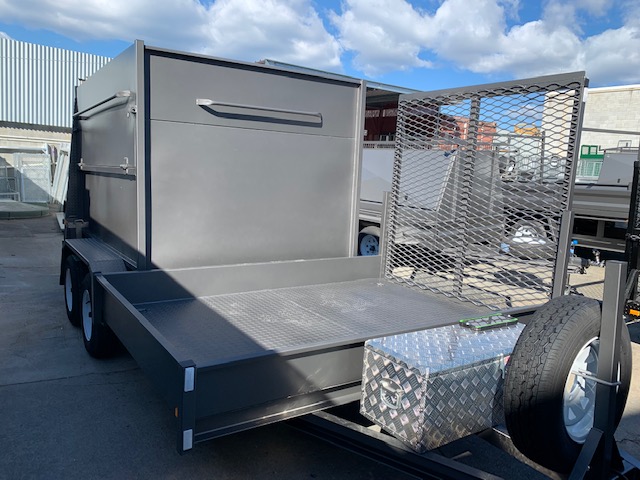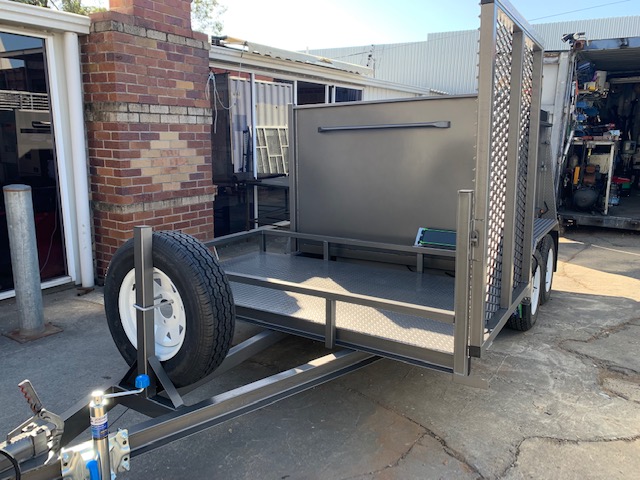 re you a looking for a NEW gardening trailer or looking to UPGRADE from your existing gardening trailer?
We have been manufacturing Garden/Lawn Mowing Contractors Trailers locally for over 20 years and are known for our FAST TURNAROUND.
We can custom build any Garden/Lawn Mowing Trailer to suit your exact needs and requirements.
There are many varied reasons you may require a specific built trailer, such as meeting special onsite job requirements, carrying specific equipment, or incorporating a storage section that can be tipped.
We Can Build Your Design
There isn't much that Trailers Direct can't do when it comes to building quality gardening/lawn mowing trailers. Whether you need a garden trailer with a mower box, or just a mower tray that can be fitted to the front of a box trailer, or a garden trailer that be tipped either by hydraulics or winch, we will work with you to create the perfect trailer for your needs.
We can add ladder racks, tool boxes, extra doors, shelving, hooks, jerry can or spray pack holders, side steps and more.
Our Garden/Lawn Mowing Trailers are available in Brisbane, Gold Coast and Sunshine Coast, built from durable, top quality materials and built to last.
On Time and On Budget
The expert team at Trailers Direct will deliver on time and on budget. Call for a competitive price!
All our trailers are strictly manufactured and conform to stringent Australian Design Regulations (ADR) and Australian Safety Standards (AS) as well as the Motor Vehicle Standards ACT 1989.
Ask about our Finance Service.
We can arrange delivery to all suburbs in Brisbane, Sunshine Coast and Gold Coast.
Phone 1300 866 869 or simply fill out a request form today!