5x3 Box HS Caged
7x4 Gal Box plus 600 cage
7x5 Tilt Box
10x5 D/Axle Gal Box plus 600 Cage
7x4 L/Side Box - Gal
8x5 Low Side Box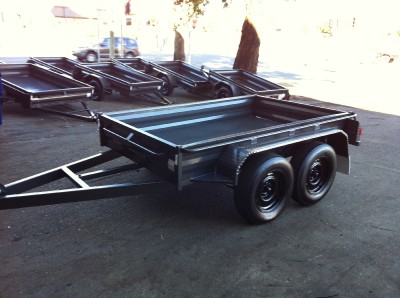 8x5 D/Axle Low Side Box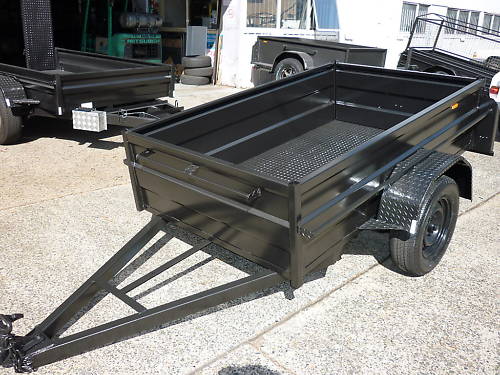 6x4 High Side Box
8x5 Gal Box Trailer
8x5 High Side Painted Box
8x5 500m Side Box Trailer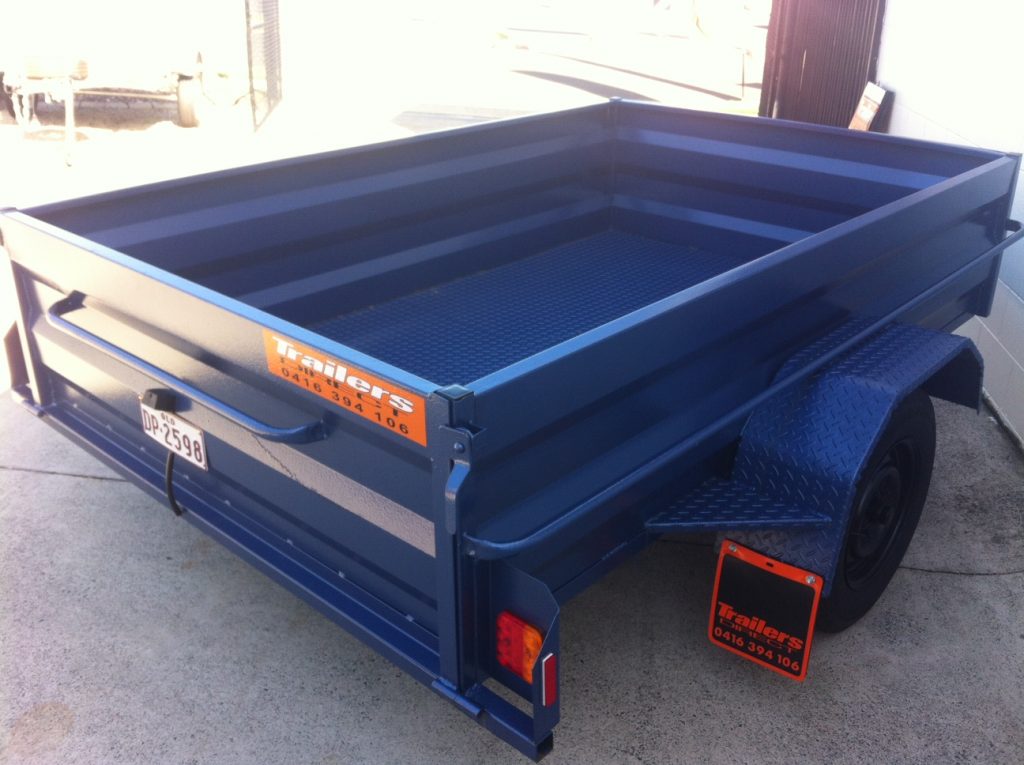 8x5 500mm Side Box
8x5 High Side Box Trailer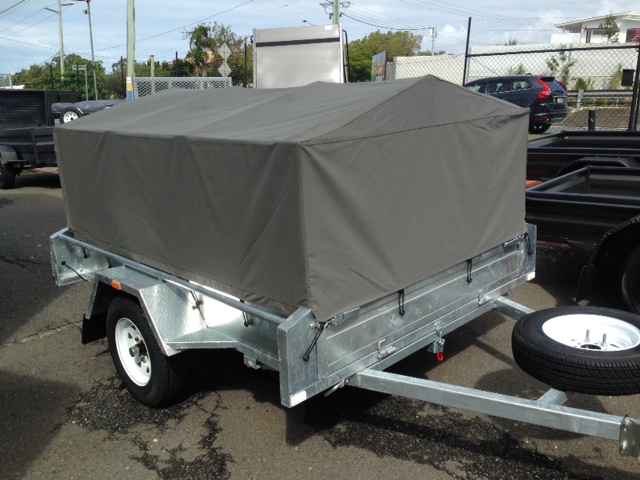 7x5 - 600 Box Canvas Cover
8x5 Box Canvas Cover
8x5 Box Cover
8x5 Dual Axle Box Gal
12x6 H-side Box
14x6 Box plus H/Duty Ladder Racks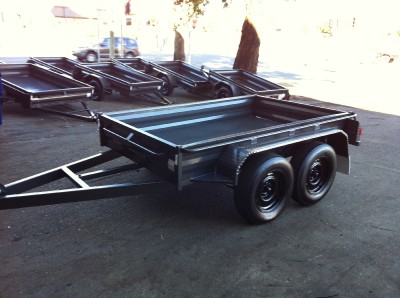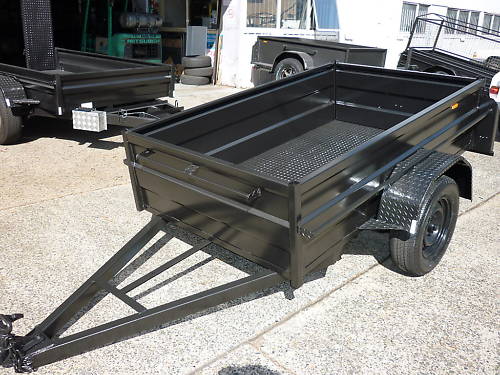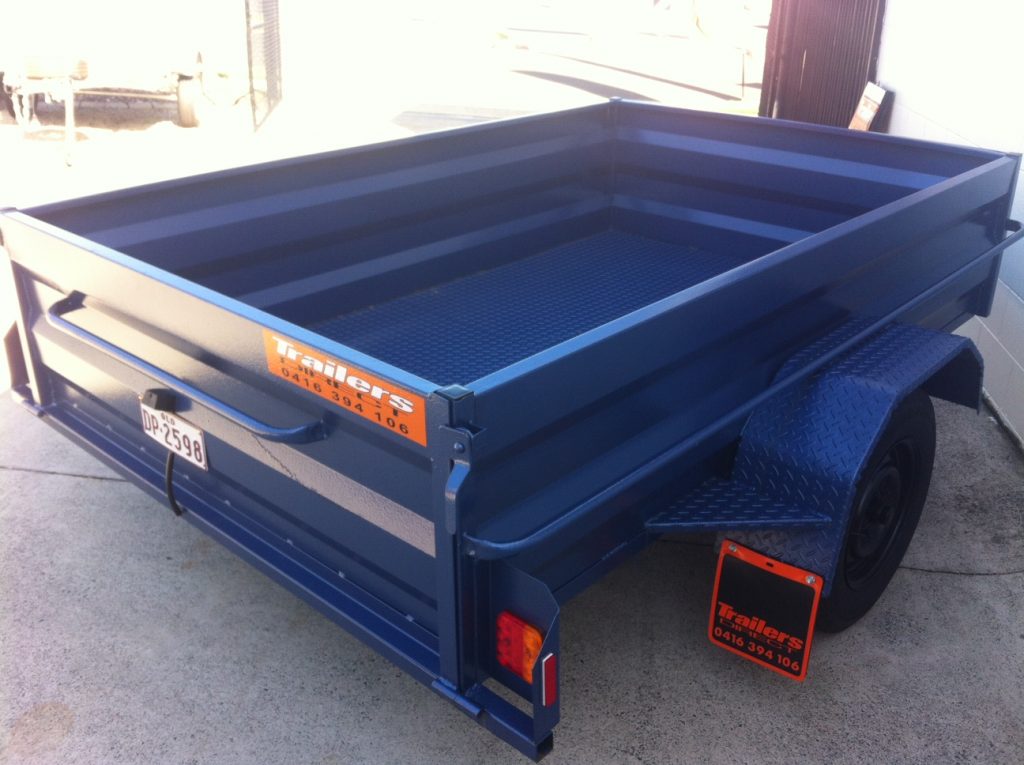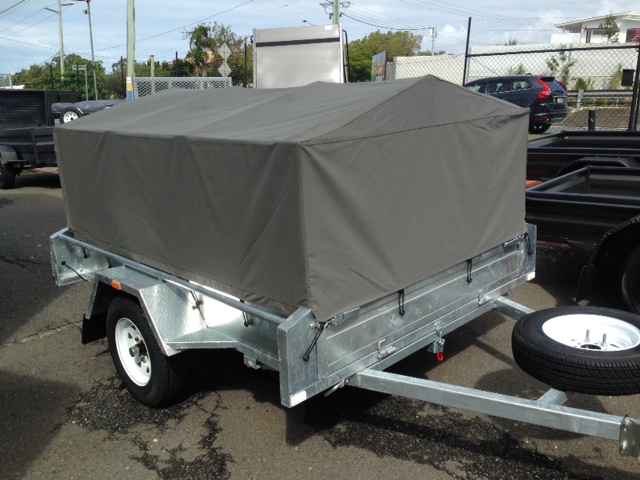 Box trailers come in a huge variety of shapes and sizes to suit different needs.
From small, light box trailers that can be hitched to the back of the family car, to heavy duty workhorses, Trailers Direct manufacture a range of standard and custom sizes.
There are several important elements to consider when choosing a box trailer, including size, shape, capacity and construction materials. It's important to remember that capacity includes the weight of the trailer itself.
Painted or Galvanized
Our box trailers can be built high or low sided, with side doors, lift-up tops, ramps, cages, canvas covers, ladder racks, winches and more, to suit customer needs.
Our heavy duty Single and Dual Axle Box Trailers can be supplied painted or hot dipped galvanized to withstand the toughest conditions.
Our Box Trailers feature heavy duty spring systems, sealed LED lights, and all come with a 2.5mm checker plate floor.
All our Box Trailers for sale come with a extended draw bar for easier reversing.
Manufactured Locally
We also offer CUSTOM MADE Box Trailers, all manufactured locally in Queensland using only quality materials.
All our trailers are strictly manufactured and conform to stringent Australian Design Regulations (ADR) and Australian Safety Standards (AS) as well as the Motor Vehicle Standards ACT 1989.
Prices start from as little as $1,550. Ask about our Finance Service.
We can arrange delivery to all suburbs in Brisbane, Sunshine Coast and Gold Coast.
Phone 1300 866 869 or simply fill out a request form today!